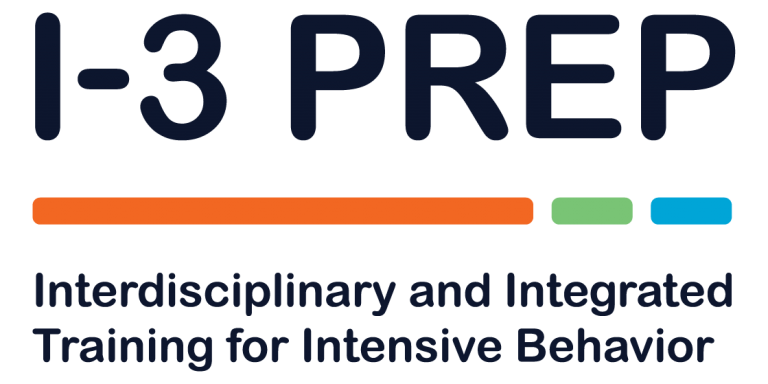 What is it?
I-3 PREP is a full-time master's training program offered by the University of Connecticut at its Storrs, CT campus through funding provided by the U.S. Department of Education's Office of Special Education.
The goal is to increase the number of master's trained special educators and school psychologists with the capacity to provide high-quality integrated services for school-age students with developmental disabilities, such as autism, who have high-intensity behavioral needs.
High-intensity behavioral needs are defined as chronic, frequent, and intense challenging behavior. Such behavior can be demonstrated by students with developmental disabilities who have a formal Behavior Intervention Plan included within their Individualized Education Program.
Key features of the I-3 PREP training include:
Interdisciplinary Collaboration – Engaging an interprofessional lens in coordinating culturally responsive and inclusive services across settings.
Intensive Services – Using evidence to inform assessment and intervention practices for students exhibiting the most challenging behavior.
Integrated Approach– Ensuring a whole-child approach that supports inclusion in least restrictive environments.
I-3 PREP scholars will complete their own disciplinary requirements for the master's degree (special education or school psychology) while participating in the interdisciplinary program involving joint coursework, assignments, and practicum.
What are the benefits?
A generous fellowship stipend that supports full-time graduate study and I-3 PREP participation
A full tuition waiver and medical benefits
Additional funds to support fellow scholarly and clinical activities
What are the requirements?
Matriculation in a full-time master's program in either special education or school psychology through the UConn Storrs campus.
Commitment to two consecutive years of full-time graduate study along with participation in the I-3 PREP program.
Mandatory service obligation to provide services to children with disabilities who have intensive behavioral challenges for a period of two years (one for each year in which funding was received). Access additional information about the service requirement.
Applicants with disabilities and from underrepresented groups are strongly encouraged to apply. The I-3 PREP program will provide accommodations (e.g., language translation, physical accommodations) and any other learning assistance that is required by scholars.